R80.30 Production EA Program
R80.20 GA and R80.20.M2 have been released in Q3/Q4 of 2018 so Check Point continues in 2019 to push further with starting up the R80.30 Production Early Availability Program.
Below you can see the new features you can expect with the current R80.30 EA. Personally I like the enhancements for Sandblast Threat Extraction and Threat Prevention.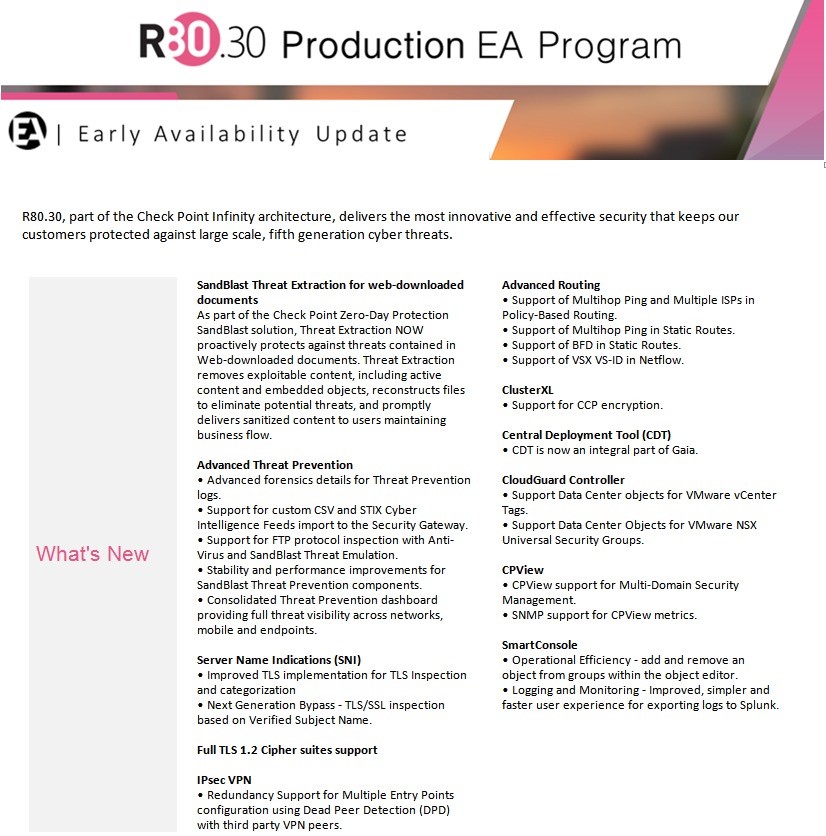 The R80.30 Production EA program is only open for production environments (running on R80.20/R80.10/R77.30) and customers that would like to work directly with R&D. There is no official ETA for the Public EA yet.
Registration for the R80.30 Production EA Program can be done here.