Introducing PWA and Push Notifications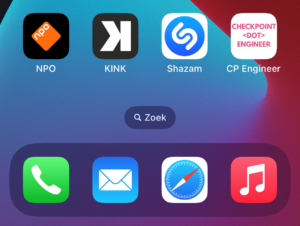 Today, I am thrilled to announce the addition of two new (experimental) features to this site which are Progressive Web App (PWA) and Push Notifications.
You can add this site to your device's home screen, providing easy access without the need for opening a browser. With the addition of PWA it is now also possible to send Push Notifications to users who turned it on (for iPhone it requires iOS 16.4 and for iPad it requires iPadOS 16.4).
As soon there is a new blogpost you'll automatically receive a Push Notification on your device once you've turned on Push Notifications from the CP Engineer Web App.
How to add the CP Engineer PWA
For iPhone and iPad users:
Open Safari on your iPhone or iPad.
Go to https://checkpoint.engineer.
Tap the Share button.
Scroll down and select Add to Home Screen.
Click on Add.
For Android users:
Open Chrome on your Android device.
Go to https://checkpoint.engineer.
Tap Install.
Follow the on-screen instructions.